C.L.E.A.R. – Your Personal Growth Plan for the Leader in You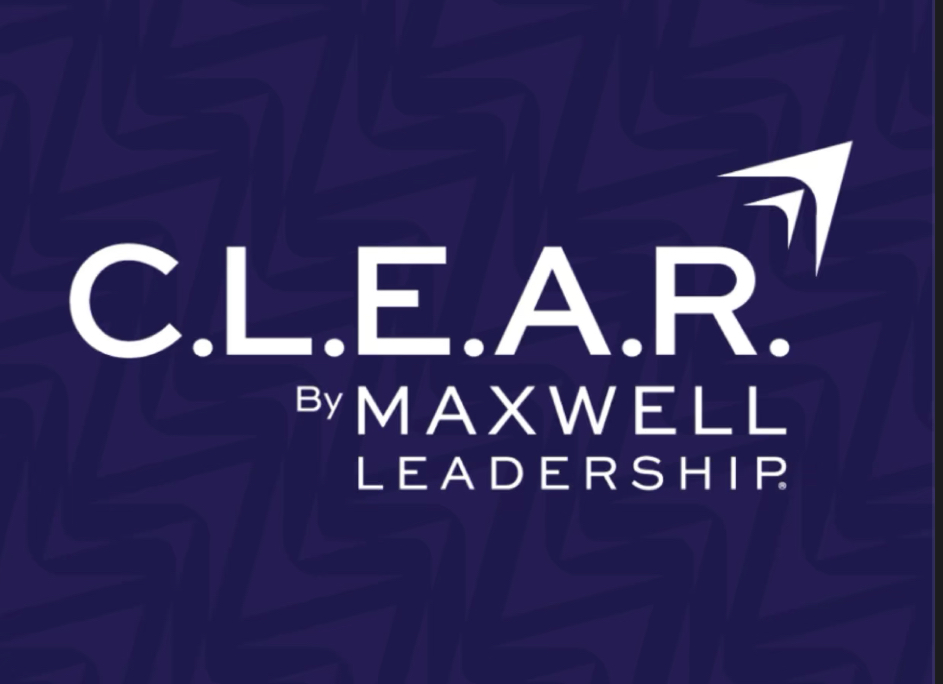 One of the questions I get asked the most is "How do I find happiness or success?" And then the follow-up question to that is "What does that look like for me in my life?" These are big questions, and ones that can be answered in many ways. But over the course of more than 50 years, what I've experienced is this: success – in all its forms – is always linked to growth. Growth in our skills, in our behaviors, in our interactions with those we love, and in our ability to help others find their own success.
Success is always linked to personal growth.
So, what I'm excited to introduce to you is all about growth. In fact, it's what we at Maxwell Leadership are calling "the difference maker." After all, growth today is the only guarantee that tomorrow will be better. To reach your potential, you must grow and you must be highly intentional about it. Because growth is the great separator between those who succeed and those who don't.
But first, you need a plan and you need guides.
Meet C.L.E.A.R. by Maxwell Leadership®
So what is C.L.E.A.R.? It's a plan, it's mentorship, it's an app, and it's a community all devoted to your growth and ability to not just find success in your life, but also lead with significance and have a lasting impact of powerful, positive change in yourself, in others and in the world.
C.L.E.A.R. is everything I had – and continue to have and develop – in my growth journey – from mentors and training to leadership lessons and practical wisdom. And it's what I want you to have, too.
We've combined a lifetime of personal growth content and leadership lessons with weekly mentorship calls within a digital learning environment to give you the plan and the community you need to become the person you want to be and the leader others want to follow.
C.L.E.A.R. is an acronym that represents the five lanes of growth I think are the paths every person needs to travel to develop the leader within: Communication, Leadership, Equipping, Attitude, and Relationships.
And to guide you down these paths are five mentors – five of my dear friends and leadership experts I've had the honor of mentoring and learning from myself. With the help of these guides and the resources we're providing through C.L.E.A.R., you'll gain the clarity and tools you need to assess where you are now, take the steps to bridge the gaps in your abilities, and learn to trust the leader within.
Meet Your C.L.E.A.R. Guides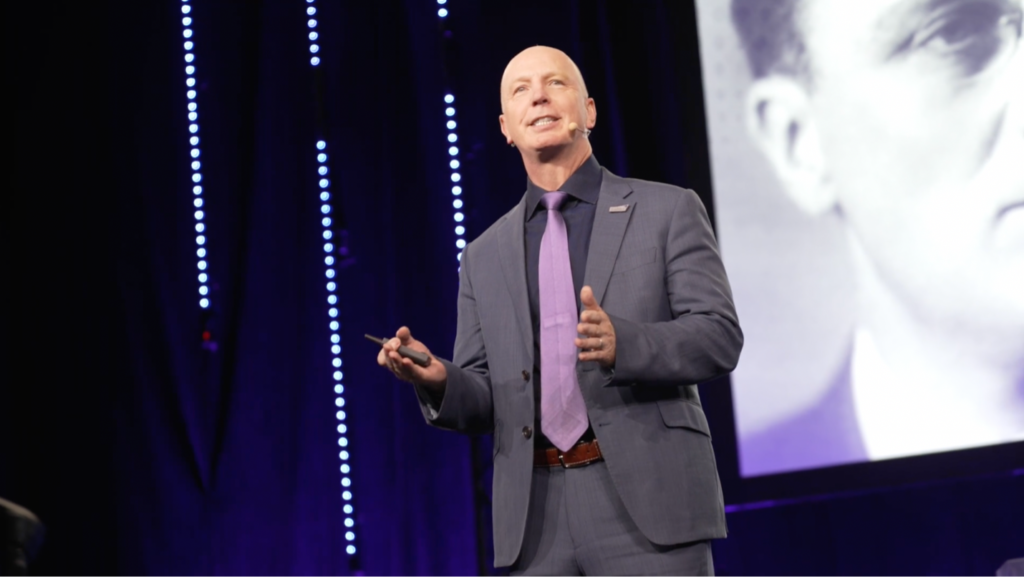 Communication Guide: Roddy Galbraith
Roddy learned the power of communication the hard way: standing in front of an audience and absolutely bombing his talk. With words escaping his mind, all he could think was this will never happen to me again! So, Roddy set out to learn how to communicate and prepare properly. Today, Roddy is a professional speaker and speaker trainer with a true passion for helping people make an impact in the world by finding their voice, crafting their message, and developing a world-class delivery. Over the past 15 years, he has worked with well over 10,000 people individually on their presentations, keynotes and signature stories. He proudly serves as a founding faculty member of communication with Maxwell Leadership and over the last 10 years, I have had the pleasure of co-creating the Maxwell Method of Speaking with him. He cannot wait to teach and train you in the art of communication!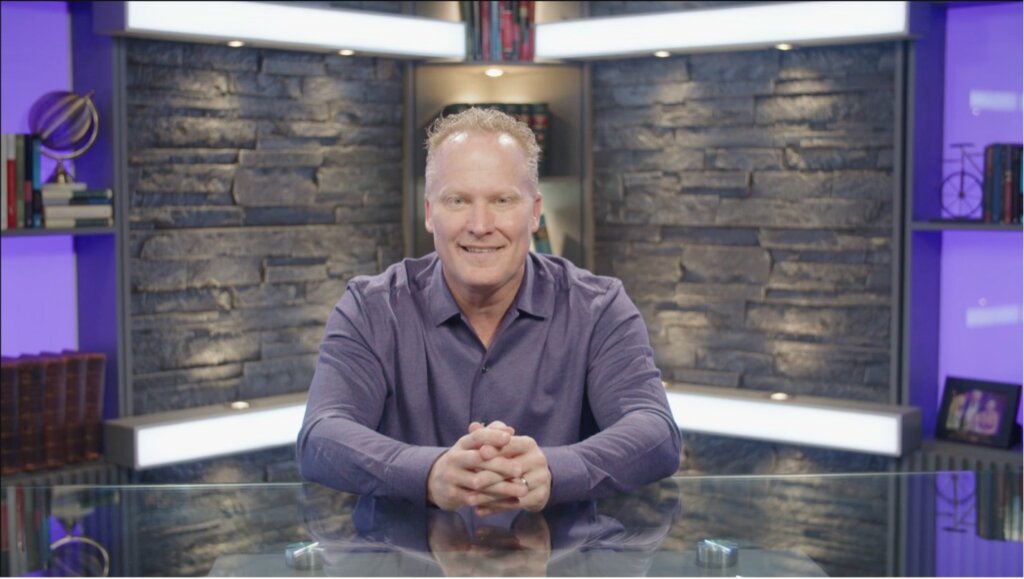 Mark has been riding shotgun with me for more than 20 years! His journey with the Maxwell enterprise began in the stock room in 2000, and through applying the personal and professional growth lessons he learned along the way, he was promoted to sales leader and quickly rose among the ranks, now serving as Maxwell Leadership's CEO. An internationally recognized speaker and leader, he embodies the values-based, people-centric, servant leadership that I've taught all my life.
Under Mark's leadership, Maxwell Leadership and the company's non-profit organizations – Maxwell Leadership Foundation and EQUIP – have made a world-wide impact by equipping and training millions of adults and youth with values-based, people-centric leadership. Mark and his wife believe their life's purpose is to steward what they have learned by adding value to leaders who multiply value to others. Mark shares his excitement to guide you through leadership by saying, "Everyone deserves to be led well! It's the honor of my life to help guide people through their journey with the Maxwell Method of Leadership."
Equipping Guide: Chris Hodges
I met Chris a little over 20 years ago at a very pivotal time in his life. Chris was looking to start a brand new church. Yes, he had a seminary degree, but he needed to understand leadership. So, we began to work together, and I started mentoring him. Today, Chris Hodges is the founding and senior pastor of Church of the Highlands. Since it began in 2001, Highlands has grown to have campuses across the state of Alabama. He also founded Grow, which specializes in training and resourcing pastors and churches to help them break barriers and reach their growth potential. Chris is also the founder and chancellor of Highlands College, a ministry training school that trains and launches students into full-time ministry careers.
Here's what Chris has to say about equipping: "These principles work everywhere and in organizations of every type of size. I've seen them work in churches, businesses, and in places all around the world. That's why I'm really looking forward to sharing with you what I've learned and applied over the past 21 years and why I'm excited about taking the equipping journey with you. I'm going to do everything I can to help develop the leader within you so you can develop the leaders around you."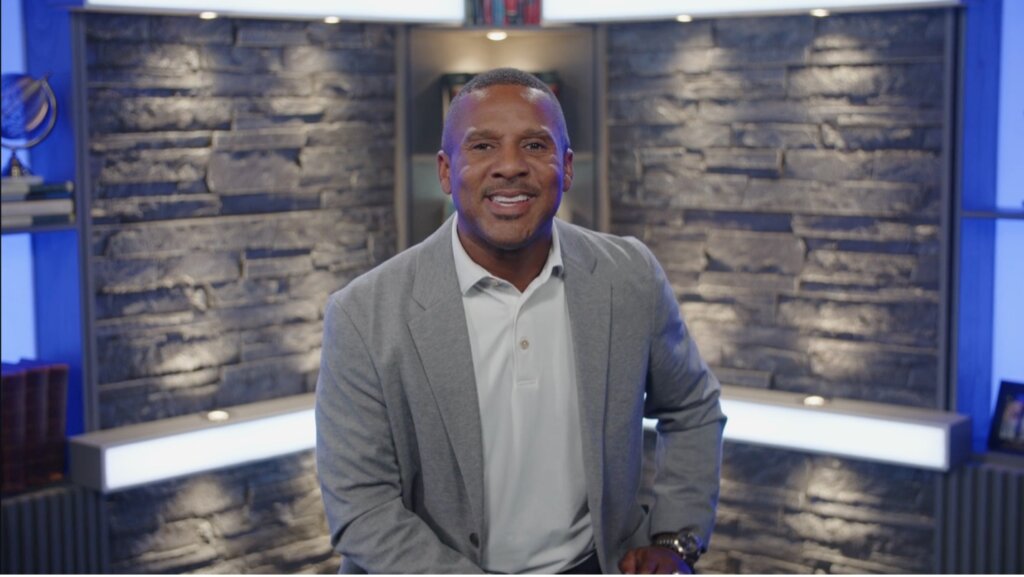 Attitude Guide: Chris Robinson
I have had the privilege of personal mentoring Chris for several years now, and I hand-picked him to be C.L.E.A.R. guide to Attitude because of his positivity, growth, and continued drive to grow in this area. Chris is the founder of R3 Coaching, a company dedicated to helping individuals and businesses achieve their personal and business growth goals. Chris is an international speaker and serves as the Executive Vice President of Maxwell Leadership, leading our entrepreneur solutions team, which serves our more than 40,000 Maxwell Leadership Certified Team of speakers, coaches, and trainers worldwide.
Here's Chris in his words: "I have seen the impact of my attitude and how it has affected everything that I do and made a tremendous difference in my life." Chris cannot wait to share, teach, and guide you in the importance of attitude and how it will greatly improve your life!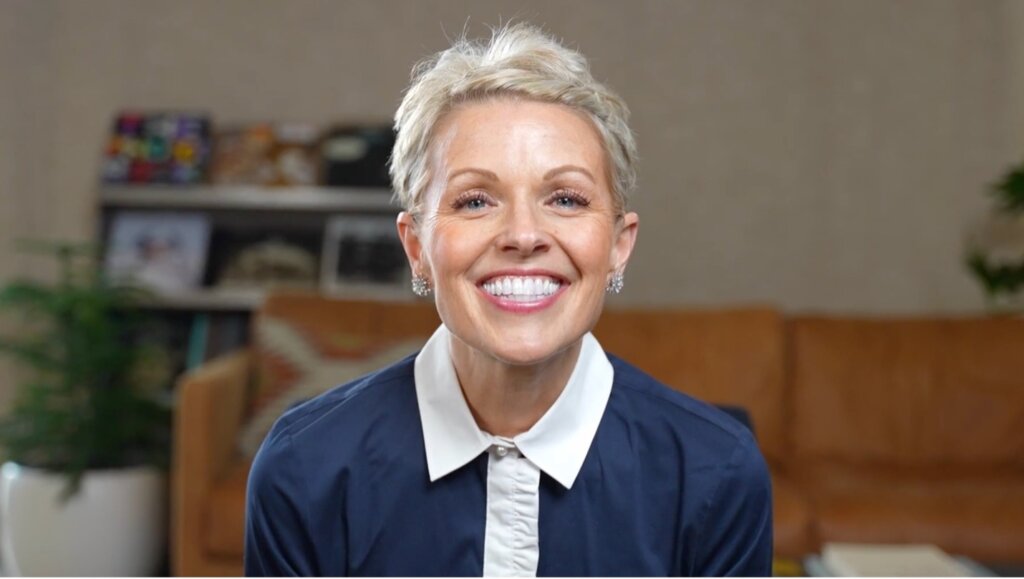 Relationship Guide: Traci Morrow
When Traci first started working with me in 1991, her goal was to own her own business. What she learned right from the start was that I didn't talk about business models, but rather about adding value to people and leading with love and integrity. Traci immediately started to apply these lessons to her own relationships and found herself on a growth path to becoming a better version of herself. Through the years, Traci has been blessed to have rich, life-giving relationships, and today she is a celebrated author, speaker, and relationship life coach.
When I asked her to be a C.L.E.A.R. guide, Traci did not hesitate! She cannot wait to share and guide others in all that she has learned and implemented. She is passionate about the relationships in her life, and relationships in general. She says, "Loving and valuing others is a skill that can be learned, mastered, and spread like a candle lighting another candle."
So, there you have it – a plan and the guides to get you that much closer to what you envision for your life! Just know, if you've ever questioned your ability to lead others, or if there's an aspect of your life that keeps you from getting to the next step in your success, you're not alone. Wherever you are in your growth – personally or professionally – C.L.E.A.R. by Maxwell Leadership® can help you become the person and the leader you were born to be.
Download the C.L.E.A.R. App
I invite you to download our free C.L.E.A.R. app and get ready to grow! Through your C.L.E.A.R. membership, personal growth won't just be a goal you have – it'll be an inspiring, fulfilling journey that leads to powerful, positive change in yourself and in the people you influence.