Executive Coaching: The High Calling of Leadership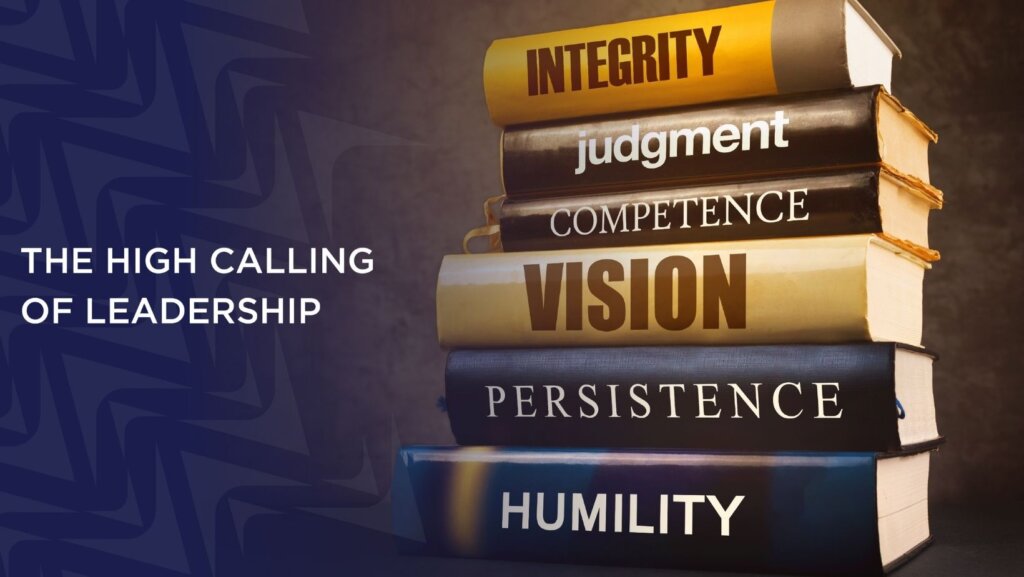 At a recent 5 Levels of Leadership workshop – one of Maxwell Leadership's leadership coaching solutions – an attendee commented during a break that it didn't make sense for their employer to host this workshop since everyone in the room was already a leader. The truth is that while everyone was already a manager, very few had made the transition to leader.
It's easy to think we automatically become leaders when we're promoted and start overseeing a team or department. Most, if not all, of us were promoted not because of our ability to lead and develop others, but because of our demonstrated ability to manage the process, execute the plan, or apply our technical skills.
"Management is about what you do. Leadership is about who you are."
But leadership is not based on any of those abilities, especially from a professional development standpoint. Those abilities are essential, and you must be competent and skilled. Management is about what you do. Leadership is about who you are. Leadership is not about your title or position; it is about your influence and ability to get people to give their hearts and minds to the team and to achieve the desired results.
Leadership Experts on the High Calling of Leadership
According to author James C. Hunter in his book The World's Most Powerful Leadership Principle, the high calling of leadership is service and sacrifice for others. Coach John Wooden called leadership a "sacred trust." John C. Maxwell captures the high calling of leadership in his Law of Connection, where he states that leaders touch a heart before they ask for a hand. John goes further with the Law of Addition: great leaders lead by serving others.
LEADERSHIP DEVELOPMENT REQUIRES CHARACTER
The high calling of leadership requires putting your people before yourself. This requires character. Leadership is character in action, and leadership development and character development are one. Here are just a few of the choices a leader of character consciously faces and asks every day:
In this circumstance, will I be . . .
patient or impatient?
kind or unkind?
puffed up and arrogant or humble?
respectful or disrespectful?
selfish or selfless?
forgiving or unforgiving?
committed or just involved?
LEADERSHIP DEVELOPMENT REQUIRES AUTHORITY
The high calling of leadership, according to Hunter, also requires the leader to choose between using power or developing authority. Power is the ability to force or coerce others to do your will, even if they could choose not to, because of your position. Authority is the skill of getting others buy in to your vision because of your influence. Power damages relationships. And all of life (personal and business) is relationships.
LEADERSHIP DEVELOPMENT REQUIRES SERVICE AND SACRIFICE
In his book, Hunter also discusses what service and sacrifice look like in a leader's life. When a leader is dedicated to identifying and meeting the legitimate needs of others (serving), they will often be put in the position of sacrifice. They may have to sacrifice something tangible or something like the following:
Ego or pride
A desire for power
Self-interests
A need to be liked
A desire to avoid conflict
A need to have all the answers
A desire to always be right
When we serve others, we will have to forgive, apologize, and give others credit, even when we don't feel like it. When we extend ourselves to others, we also need to be prepared to be rejected, underappreciated, and even taken advantage of at times.
THE ULTIMATE TEST OF LEADERSHIP
You may be thinking that all this service and sacrifice sounds soft and that a leader could be taken advantage of if they lead this way. Yet, the reality is leaders who serve and sacrifice for the people in their charge are anything but soft. In fact, they can be very demanding when it comes to mission, values, standards, expectations, and accountability.
At the end of the day, here's the ultimate test of leadership: are your people better off when they leave than when they arrived? A leader always leaves a mark; the question is, what kind of mark are you leaving and is it one of powerful, positive change?
About Perry Holley
Perry Holley is a coach and facilitator with Maxwell Leadership, as well as a published author. He has a passion for developing others and seeing people grow into the leaders they were intended to become.
Subscribe to our Executive Leadership Podcast!
By subscribing to our podcast, you can hear hosts Perry Holley and Chris Goede discuss this topic and many more – from executive leadership coaching and professional development tips to ways to create a leadership culture of success within your organization.
Looking for more ways to develop as a leader or develop the leaders in your organization?
At Maxwell Leadership, we believe leadership shouldn't be a solo mission. Great leaders work among their people, not above their people. Our leadership experts can help you build a team of strong leaders around you, creating better performance for the whole organization. Learn more about our solutions, including executive coaching and leadership development programs and assessments tailored to your organization's needs.