Maxwell Executive Leadership Podcast #69: What Would Last Year's You Tell This Year's You?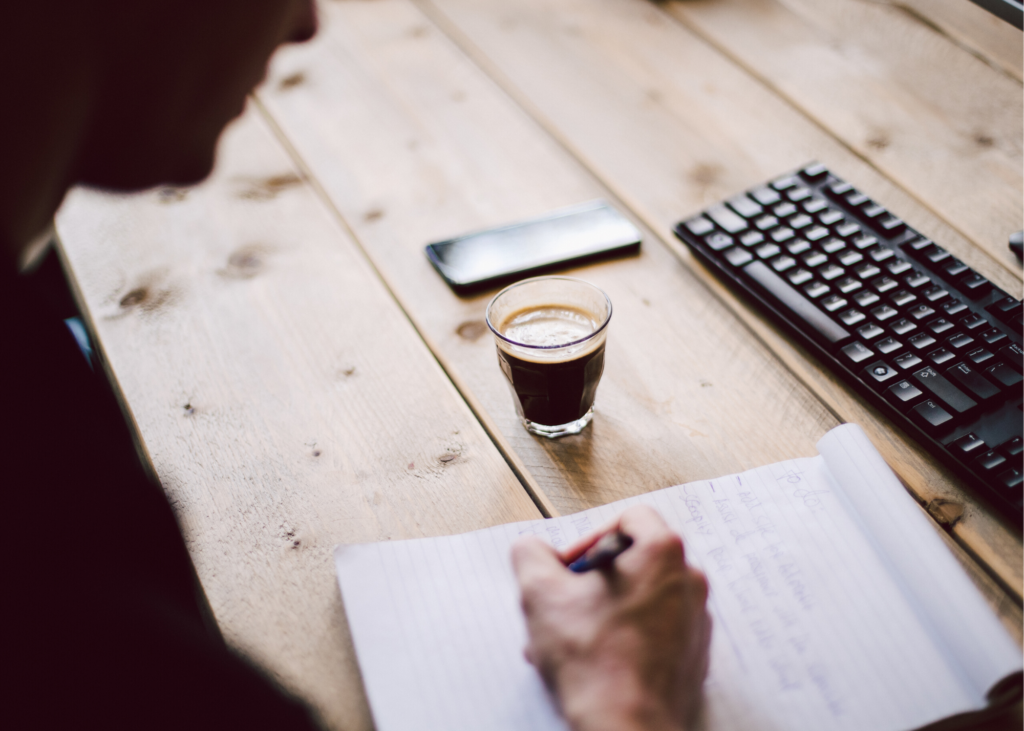 Happy New Year! Do you have a goal for 2020? If so, do you have an intentional plan to achieve that goal? In Episode #69, Chris and Perry go over a few tips and habits to make yourself more accountable and find success in the new year.
To cultivate leadership development on your team, consider bringing a 5 Levels of Leadership Workshop to your organization this year.
Download our Learning Guide for this podcast!
Read Transcript Below:
Welcome to the John Maxwell Executive Leadership Podcast, where our goal is to help you increase your reputation as a leader, increase your ability to influence others, and increase your ability to fully engage your team to deliver remarkable results. Hi, I'm Perry Holley, a John Maxwell facilitator and coach, and I'm Chris Goede, Vice President with the John Maxwell Company. Welcome, and thank you for joining. As a reminder, if you would like to learn more about the 5 Levels of Leadership or perhaps bring one of us in for a 5 Levels private workshop for your organization, we would love to do that! Please leave a comment or question for Perry and me on the John Maxwell site. We would love to hear from you. Also, we now offer Learning Guides for every podcast episode which can be found on our website.
As leaders, we need to be in a state of reflection often. So here's today's title: "What Would Last Year's You Tell This Year's You to Help You Improve?" Thanks, Perry, for this topic. I always challenge my coaches with by asking them "What is your intentional approach to the new year?" I'm not a big resolutions guy. I'd rather have a concrete plan. But whenever I ask them what their concrete plan is, I generally get crickets. When I ask them if they expect the new year to be better or worse than last year, I always hear "better." 100% better. But what is their plan to make that happen? I'm thinking hope is pretty much their strategy, and as we all know, that is not a strategy. John is fantastic teaching about this. He spends the last couple of weeks of every year reviewing the year and then looking forward and making plans. I think we should get a little more prescriptive about what January and the rest of the year it looks like in every new year that we go into.
Our CEO, Mark Cole, and John model this so well for us. As they look at the previous year, they reflect on what they learned. They dedicate some time to ask themselves, "What was I able to do effectively and efficiently to make an impact and add value? What do I need to do more of? What lessons do I need to take away from this year?" This idea was foreign to me before I joined this organization. If I'm being honest, it's hard for me to have the discipline to set aside time to think and to reflect.
There are two books from John's that really helped me. One is called Today Matters and the other is called Intentional Living. Here's a quote from Today Matters that really resonates with today's topic: "We exaggerate yesterday, overestimate tomorrow, and underestimate today." John says the secret to your success is determined by today, by your daily agenda. When I started thinking about that, I realized my daily routine was a bit out of control. I didn't have a plan, a routine to help me achieve my goals.
Reading Intentional Living just added onto that by laying out a roadmap for achieving success. It's all about how you can become more intentional with your time, as a leader in an organization, a team member in an organization, a father, a husband, and a member of your community. Intentionality was not something that I spent a lot of time thinking about before I read this book. I highly recommend it.
In Intentional Living, John lays out two categories: good intentions and intentional living. Let me highlight a couple of the differences between them and get into how you can implement this lesson in your new year plan. As for good intentions, John says you might have a desire, but to be intentional, you've got to take action. Instead of just having a desire to do something, whether it's a desire to change or a desire to hit a certain quota, you've got to have an action plan to get there. You might be tempted to say "Oh, I'll get to that Sunday." But you can be intentional about about doing it today. I find myself saying, "Someone else is going to get to that." I meet that with intentionality by saying, "No, I will do that now." That puts action behind it.
So, if you get intentionality down, you really start moving towards significance. The turning point for me was when John commented to me that you can never change your life until you change something you do daily. For me personally, it started with my daily routine. I would tell our listeners that, if you want to take a hard look at your daily routine, start by asking yourself how your routine iw working for you now. I've taken a look at my morning routine, and that's been critical for me.
To Be A Better You This Year, You Need Feedback on Your Leadership.
We're excited to announce our new and improved Organizational Effectiveness Survey (OES). The OES gathers feedback from employees to give leaders and management the knowledge and action plans needed to develop a more effective and productive work environment. Our new version measures 4 areas of your business: Leadership, People, Strategy, and Performance. 
We're going to go through some tips that you can implement in your plan for the new year. This first one has been a life changer in, in the new year. I've proven how useful this is over 18 years now of doing this. It's getting up at the same time every day. It doesn't matter what that time is for you. We're not all the same. I get up about 15 to 20 minutes before the others in my home get up, so that I have some time to align my thoughts. Probably half our listeners are like, "Yeah, I'm not getting up at the same time every morning." Here's my challenge to you. You can do it as long as you don't set yourself up for failure. The first day you don't get up on time, you're going to feel like a failure, you're going to stop trying, and you're going to negative self-talk. Figure out the structure that works for you. The big thing is just making sure that you have a dedicated time for yourself, and if possible, make it the same time every day, so that you kind of get in the habit and the routine of doing that.
Number two is establishing a killer morning routine. It's a good idea to include something you love to do. You could listen to an audiobook or podcast or watch a YouTube video about something you're interested in. It's also a good idea to add in exercise, even if it's only for a few minutes. Walk around the block, get outside into the fresh air, whatever it is you do. We'd like to introduce a term here we call "irreducible minimum." What is the least you could do in a particular area that cannot be reduced? Set a small goal and do it every day. If you want to read more, read just two pages every day. It doesn't have to be a big goal. We all need small wins on a daily basis, right? So make sure that you feel like your goals are attainable. Make sure there's intention behind what you're doing and there's a purpose.
Number three is having a process for establishing your key priorities for the day. Every morning, I go through the key tasks I have to accomplish that day, and every Sunday night, I go through the two or three things I absolutely have to get done that week. If I know what my priorities are, I'll know at the end of the day and at the end of the week, whether or not I succeeded. I'll also know, at the end of the year, that I'm further ahead than I would have been and that I had a better year than I did last year.
So, whether you're an individual contributor or a leader, these three habits will make you a better you than you were last year. They're going to give you the time to take care of you, to fill your tank, to block out the noise, to make sure that you're taking care of and developing yourself. If you're like me, you know what your priorities are. You might have them listed out. I like to have a yellow pad of paper and strike through the items I've accomplished. But, if you're like me, once you finish one item, you'll go immediately to the one that is the easiest, not the one that's the highest priority. So, what I would challenge you to do is, as you're thinking through your priorities in your quiet time, make sure you're not putting off the top-priority tasks just because they're not the easiest. If it's truly the top priority, you've got to handle it today. It's tough, but I want you to attack the items at the top of the list first. Simple, right? But it's something we all need to hear. We all need to be reminded.So as we wrap up, let me summarize and give you a couple of thoughts that I have walking out of today. The best leaders are very intentional with their time. They are those that are deliberate, those that are strategic, those that are planned and prepared. Your influence level when you come in with an intentional plan and strategy will speak volumes to your team or your peers. You have to take some time to ask yourself what your routine looks like. Make sure that you're very intentional about the purpose of what you're doing. Everything you do feeds into everything else that you do the rest of the day. So, make sure that you have time dedicated every day to do three, four, or five things (John has 5) that will improve your day, your week, and your year.
I'd just like to remind you that if you want to know more about the 5 Levels of Leadership, you can go to visit website at johnmaxwellcompany.com/podcast and leave a question or comment for us there. We'd love to hear from you. And be sure to check out our Learning Guide, downloadable above! We're always grateful that you join us on these broadcasts. This has been the John Maxwell Executive Leadership Podcast.